Dr Haque is an endocrinologist in Flower Mound, Texas and is affiliated with Texas Health Resources Hospital, Flower Mound. He has been providing outpatient consultative endocrinology services at North Texas Diabetes and Endocrinology since 2004.
Dr Haque obtained his medical degree at the prestigious, Aga Khan University in Karachi, Pakistan where he received the first-ever Gold Medal in the University's history in 1991. His internal medicine training was at Penn State University, Hershey Medical Center (1992-95). After his residency, he stayed as a clinical instructor for 1 year. Dr Haque spent one year in cardiovascular research at the University of Rochester, Strong Memorial Hospital in Rochester, New York. From 1997 to 2000, Dr Haque worked as an internist in Auburn NY. After moving to Dallas, Texas in 2000, he joined the endocrinology fellowship program at UT Southwestern Medical Center. While at UT SW, Dr Haque also worked under Dr Abhimanyu Garg, on the molecular and clinical aspects of lipodystrophy – specifically the enzymatic pathway of triglycerides synthesis and the endocrine functions of the adipose tissue (fat cells).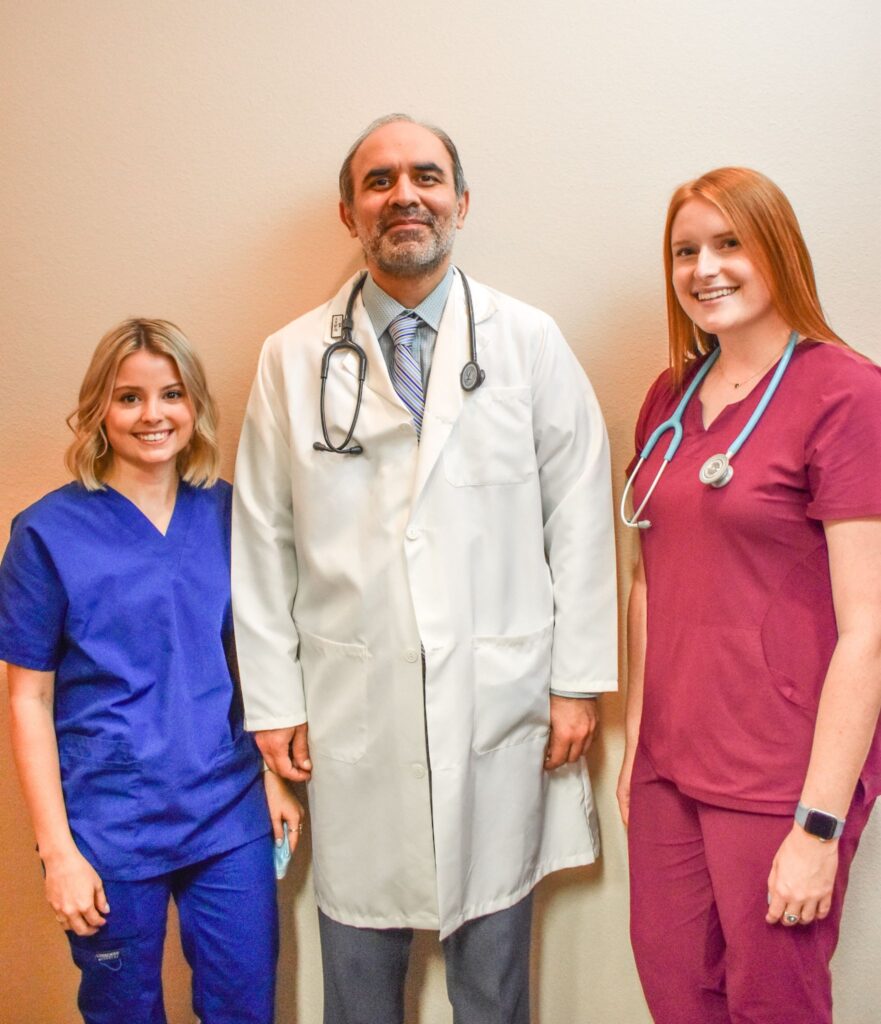 Dr Haque treats various endocrine disorders including diabetes, thyroid conditions, pituitary disorders, osteoporosis, hyperlipidemia, obesity, bone and calcium metabolism disorders, low testosterone conditions (hypogonadism), polycystic ovarian syndrome and adrenal disorders.
Dr Wasim Haque is a member of the American college of endocrinology. He is also a member of the Denton County Medical Society, the American Diabetes Association, and the American Association of Clinical Endocrinologists. He has been on the D magazine list of best doctors in the DFW area since 2014
For appointments or clinic information please visit